Dancing in No Man's Land
Written by Brian Jennings, Posted in Blog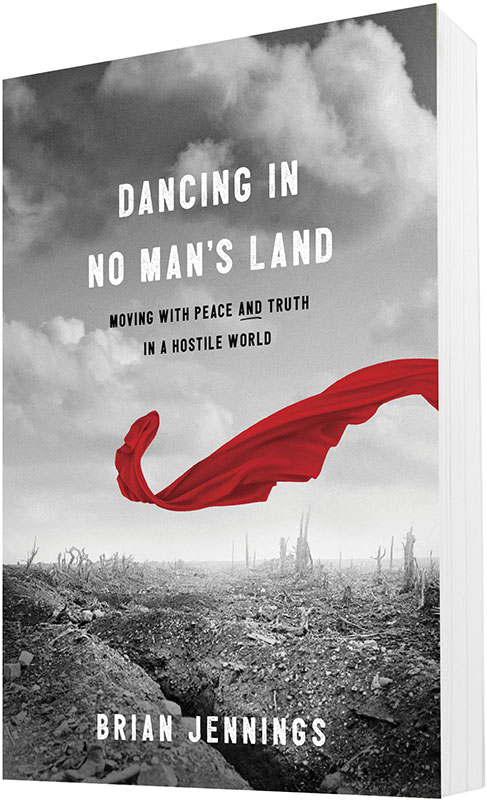 I'd never dreamt of writing a book until I felt one of the most noticeable nudges by God in my life. As you well know, I'm a time-strapped preacher with four kids, but I committed to studying and writing every Thursday morning. So I did. Little by little. For 4 ½ years. I've wanted to be a good steward of the book God placed in my heart. I'm so thankful for the encouragement so many have you have given to me.
On May 22nd, NavPress will release my book, Dancing in No Man's Land: Moving with Peace AND Truth in a Hostile World. I could not be more excited. Others are too. Click here to see where you can buy it and to read some wonderful endorsements.
I believe so strongly that the message in this book is rooted in the Word of God and imperative for our world to hear. Would you be willing to help me?
How you can help
Buy and read the book.
Leave a book review on Amazon and also iTunes and/or Goodreads. The sooner the better. These matter a lot.
Share about the book (blog, social media, with friends, etc.).
Brainstorm and carry-out other ways to promote the book. This might be through your direct influence (e-mail, a small group, your church, a blog for which you contribute, etc.) or it might involve asking someone with a unique audience to share about the book.
Like my Facebook page and share memes, updates, and quotes.