My favorite books from 2016
Written by Brian Jennings, Posted in Blog, Lead Yourself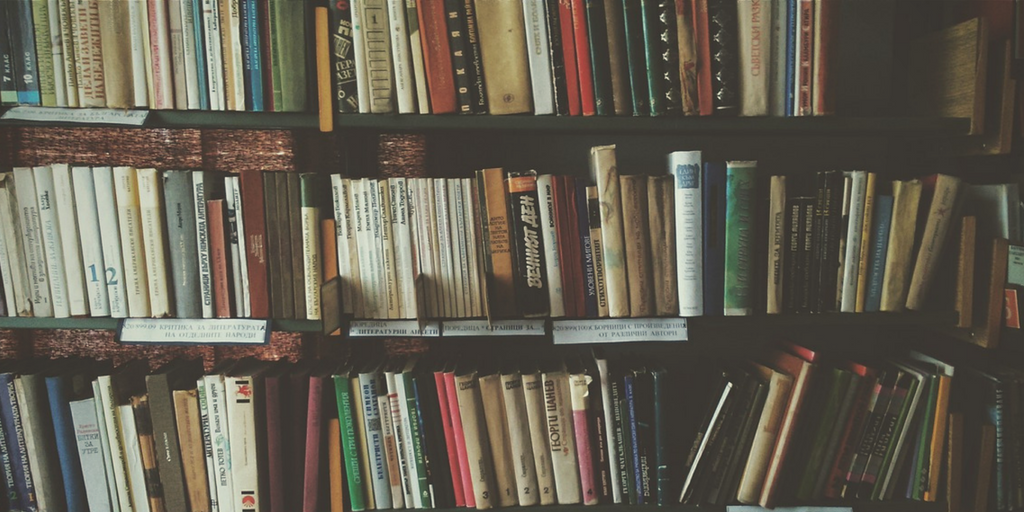 I read about 20 books in 2016. I like to read more books in a year, but it's hard to quickly tackle books that weigh more than you. Regardless of their bulk or publication date, I've chosen my Top 10 (in no particular order), and given a very brief description of why it made my list. I rated the books based on three things:
It's so helpful that I implore you to read it
It enlarged my thinking
It was well-written (engaging) and/or fun to read
There's a reason why Uncle Tom's Cabin (Harriet Beecher Stowe, 1852) was the 2nd highest selling book of the 19th century (the Bible was #1), and one of the most influential books in our nation's history. What's so amazing is that it's still packed with relevant insights into race, theology, suffering and culture. If you are either an American or a Christian, you should read it. It may take you a few chapters to find a rhythm with its style, but you'll be so thankful you stuck with it. This book doesn't leave the reader hopeless, while crushing apathetic attitudes.
If you're convinced that America's history has been good and well-intentioned for all people, with only a few minor blips of injustice on the radar, you need to immerse yourself in  A Different Mirror: A History of Multicultural America (Ronald Takaki, 1993). Read it well and you'll gain a broader perspective and fresh compassion.
You'll note a theme with the first three books listed. God is leading me to grow in my understanding of people, and how the church can honor God by worshipping with a diverse community. If your church needs convicted of the Biblical mandate, or needs principles for moving forward, the first book I'd have you study is Building a Healthy Multi-ethnic Church: Mandate, Commitments and Practices of a Diverse Congregation (Mark DeYmaz, 2007). The book sharpened my understanding of Scripture, and equipped me to become more culturally astute.
Sometimes a book can be fun and easy-to-read, and at the same time it can knock your socks off. Jesus Prom: Life Gets Fun when You Love People like Jesus Does (Jon Weece, 2014) delightfully shows how Jesus called us to "verbs." If we con't practice the "verbs," we become self-proclaimed givers who don't give, and lovers who don't love – hypocrites. You can read this book in a few days, but it may pack its best punch when read with a small group of friends. You'll be moved to action. As a side-note, all the way back in college, Jon was humbly pursuing Jesus. A book takes on special meaning when I know firsthand the sincerity of the heart which wrote it.
Somehow I just discovered Tony Merida's excellent Bible study commentaries this past year. His series, Christ-Centered Exposition, is worth your time if you teach, preach or simply want to dig deeper into specific books of the Bible. I love Merida's commitment to showing how the whole Bible points to Jesus, and I appreciate Merida's ability to write in an engaging, devotional and scholarly way.
Need a book to listen to with your family on a road trip? The Wednesday Wars (Gary D. Schmidt, 2009) had my family so enthralled that we had to force ourselves to hit the pause button and take bathroom breaks on our way to vacation. In the book, a young boy learns how to make the most of life, in spite of a work-obsessed dad, a teacher who requires him to read Shakespeare, a bully, a hopeless crush, bad news from The Vietnam War and two menacing rats. Your kids will be laughing so hard that they'll hardly notice they're learning values, history and poetry.
Perhaps no issue presents more struggle, confusion and volatility than gay marriage. I'm so glad my friend shared his personal story, alongside Biblical, practical teaching in Messy Grace: How a Pastor with Gay Parents Learned to Love Others without Sacrificing Conviction (Caleb Kaltenbach, 2015). The book's refrain, "Love is the tension between grace and truth," is so valuable for our world to hear. Christians and non-Christians alike, parents with gay children, mentors, students…This is the first book I'd recommend to any of them about this topic.
Timothy Keller's Every Good Endeavor: Connecting Your Work to God's Work is the best book I've ever read on the topic. It helped me equip our church to gain a God-honoring perspective of something most of us do 40-50 hours a week – work.
Patrick Lencioni keeps cranking out books that leaders would be foolish to skip. The Advantage: Why Organizational Health Trumps Everything Else in Business helps teams develop what we often overlook – health. He's always engaging, funny, extremely well thought-out and practical.
Our second President was a unique politician – mainly, he didn't enjoy politics. David McCullough's biography of John Adams tells of the man who loved the simple toil of farming, the knowledge found in books, the hope found in freedom and the beautiful strength of his wife, Abigail. In fact, she's become one of my favorite figures from early American history. Whereas John's fear of weakening the unstable country if we outlawed slavery tempered the action needed to defeat it, Abigail found it so abhorrent that she believed a plague which had swept their town was God's judgment for not swiftly ending the evil practice. It was a reminder that even though "times were different," brutality is obvious when your eyes are open. We needed more like her. McCullough does a masterful job of telling Adam's story by using actual letters, many written by John, Abigail or Adam's friend-turned-foe-turned-friend, Thomas Jefferson. The reader gains sympathy for Adams, seeing that this honest way landed him in political messes. For those who appreciate history, you'll love the read.
Related Posts: A Godly Man Shows Love to Diverse People, 2 words that changed my life