3 questions every teenager should ask
Written by Brian Jennings, Posted in Your Family

The roomy basement of By The Hand Club for Kids' Englewood (Chicago) site doubles as a play area and cafeteria for the children they love in one of our country's most underserved neighborhoods. Our team of high school students had spent the morning helping with physical projects; we were ready for lunch. We tore into our sack lunches, but when my great friend, Sarah, began to speak, we were on the edge of our seats.
Sarah James serves as the director of the BTH Englewood site. She's spent her last fifteen years pouring Jesus into the lives of "at-risk" children and teens. She told her remarkable story and then said, "I have something special for you today. I want to tell you the three questions every teenager should ask once a week." The three questions connected deeply with our students and sponsors. We're still talking about them, and we're asking them. Sarah gladly agreed to write about her three questions so that I could share them with you.
——–
Many teenagers are trying to find their identity. Teens today want to make decisions on their own. Many think they know what they want and how to get there. Others are unsure of how to make important decisions, like what college to attend to where to find a part-time job. And roller-coaster emotions, which are just a part of the process, make decision-making even tougher.
Navigating the teen years provides a litany of challenges, but seriously considering the following three questions will really help:
How is my relationship with my parents/guardians this week? You'll have plenty of time to be out on your own. Constantly pressing for more freedoms than your parents are currently giving you will ruin your present and jeopardize your future. Learn contentment and choose to serve. You're not kids anymore. You can be serving your family, instead of taking them for granted. Ask yourself, "Am I giving back to my family?" Choose to love, honor and serve your family, and God will bless you for that.
Am I working towards my short and long term goals this week? Everyone needs goals. You may need to focus on finishing a school project this week (short-term) or making wise friendships (long-term). Set goals and chase them. They may change, which is OK, but keep thinking about them. Keeping your goals in mind will serve as a helpful filter for any of your decisions.
How is my relationship with Christ this week? When our relationship with Christ falls apart, so does everything else. But when we trust Him with our whole lives, we find contentment, joy and purpose every day. Reading your Bible, praying and plugging into your church and youth group will nourish your relationship with Christ. Will you do these things this week?
Parents, help your teenager by posting these questions where they can see them. Encourage them to stop once a week and answer these questions. Talk to them about how they can take action, if needed. And modify these questions for yourself too.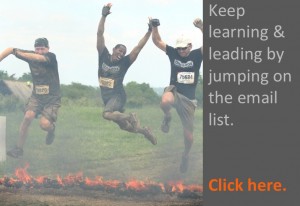 5 questions to ask if your child wants to be baptized
4 tips for spending quiet time with God
   A simple idea to get your family digging into Scripture today