On the Other Side of the Globe
Written by Brian Jennings, Posted in Blog, Your World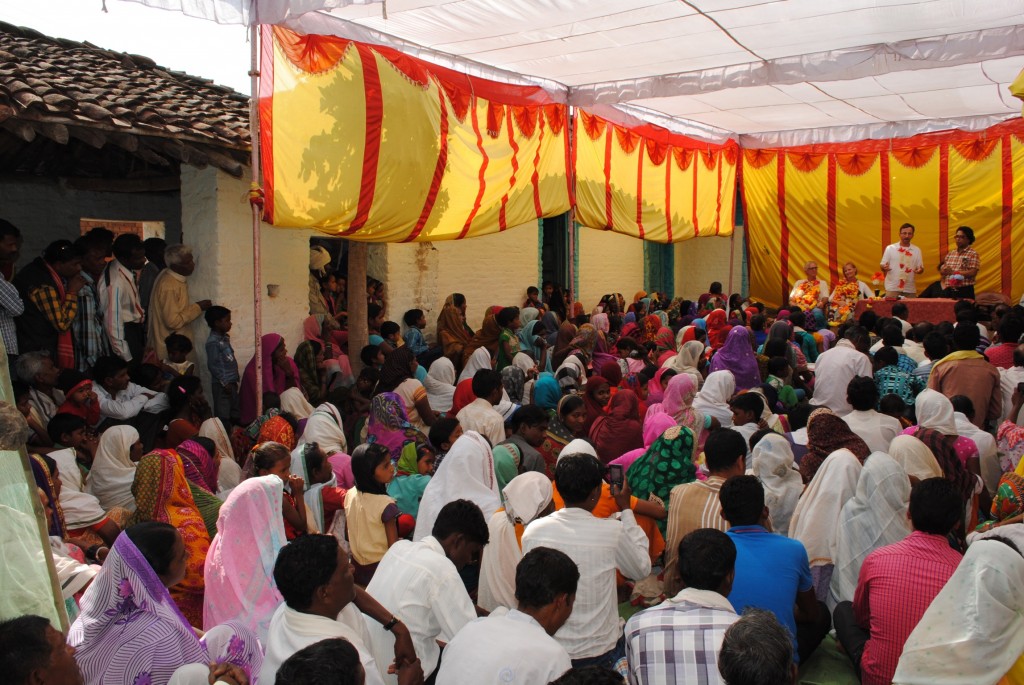 Beth & I just returned from a trip to encourage and serve two of our church's mission partners. We spent time in the Middle East and India. As is always the case, I received more blessings than I gave. I lack the time and liberty to share all of the details, but here are 7 amazing things I was blessed to do:
I preached in a remote village to over 400 Christians & seekers who have no running water, no electricity and no Christian ancestors. When the people here committed to Christ, they were disowned by their families and marginalized by their communities. They live in extreme poverty, but they understand joy, fellowship and love to the fullest.
I trained and talked to preachers who've endured brutal persecution from Hindu extremists. (India's political climate has spurred a rise in persecution in some areas of India.) I spoke privately with four men who showed me scars from swords, fists and bombs. One cried as he told me how his church was attacked, and a pregnant woman was beaten. She lost her baby. These preachers and their families were all humble. They fear for their families, but they see the good that happens when the Gospel changes hearts. When people abandon the hopelessness of Karma, and embrace the freedom of grace, hope emerges. One preacher told me that a mob of agitators threatened his church, and later beat him when he was traveling on a bicycle. Half of that mob now follows Christ. The love of Christ transformed their hearts.
I shared a Middle Eastern meal with a Christian friend and his Muslim friend. We sat on the floor of a small restaurant, and I kept thinking that this is how Jesus ate – in a robe, no shoes, on the floor, breaking bread together. While I was there, my wife was at the park with ladies who go each week, meeting people who may be skeptical, curious or eager to learn about Jesus. Most of these ladies have never had a Christian friend. Now they do! My friend and his family are sharing the love of Jesus with an unreached people group. There is about 1 Christian worker for every 1.6 million people from this group. This is why Jesus told us to pray for workers to go into the harvest.
I prayed for God's protection when we came upon a scary situation. I've done this some in my life, but for many people, it's part of every day life. It was good for me to be able to experience this reality.
I saw how God is doing big things. HP started supporting 1 Indian couple to continue the missions work his father had begun. They now have trained & support 65 evangelists (pastors) who've all planted & are discipling anywhere from 1-5 churches. Most of these churches are in villages/areas that previously had zero Christians. The mission also runs a school with 2000 students, an eye clinic, and a training program. And oh, they also care for 50 kids whose parents were either killed or forced to flee their homes due to their Christianity. I'd say our mission dollars are well spent!
I saw how much more needs to be done. 1 out of every 7 people on our planet live in India. Only 2% of those in India know the hope that can only be found in Christ Jesus. And in the Middle East, hundreds of millions of people live in darkness. It can be seen in their families, their women and their cities. People are people. They need love, joy, hope and purpose. They need friends. They may need you. They may need students from our church to learn their language and culture. They may need us to give more. Their need demands our prayers and attentions.
I gained weight. I like both Middle Eastern and Indian food…A LOT.
I appreciate all of you who prayed for us. God answered those prayers. He gave me the strength to preach 6 times in 4 days. I don't always have the strongest voice. We survived traveling around the world, pulled 2 overnighters, and felt great (coming home has been a different story, but we're fine). I've heard stories of how we were able to encourage people. Our good friends, John & Nancy, joined us for part of the trip, and God blessed their ministry there too. Thank you, thank you, thank you for your prayers.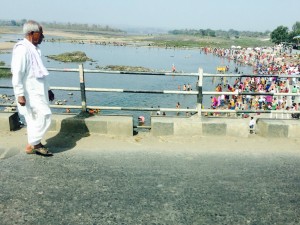 (thousands of people dipping in the river to worship one of their 33 million gods)