5 Questions to ask if your child wants to be baptized
Written by Brian Jennings, Posted in Your Family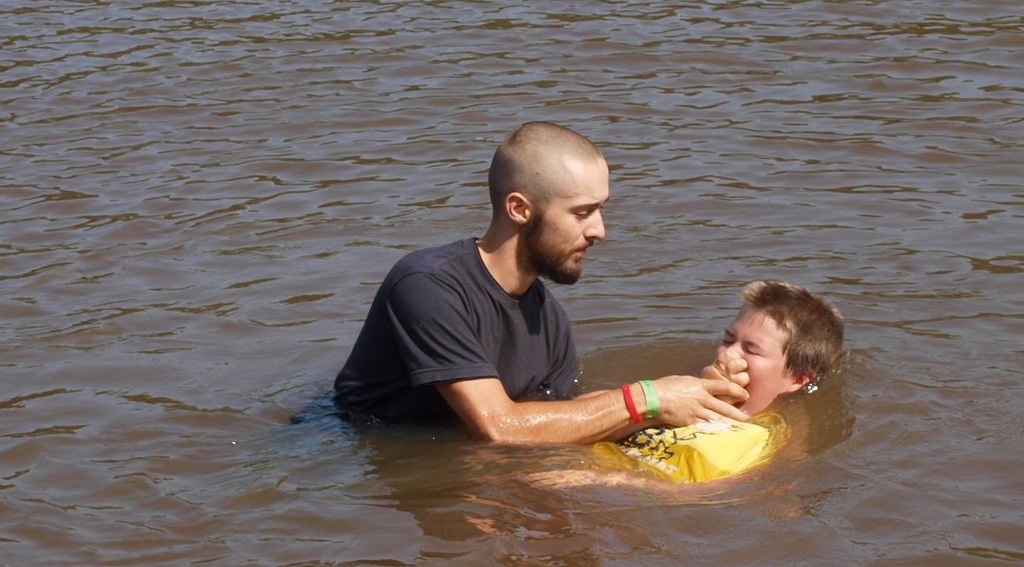 It is not unusual for a parent to ask me for advice about their child's desire to commit to Christ. But when my son began asking me about baptism a few years ago, I had a chance to walk in the shoes of those parents, instead of just the minister.
Spiritually leading our children is the greatest of all priveleges, but that doesn't make it easy. If you embrace the Biblical concept that we all must choose Christ for ourselves, then you recognize that there are times when a child is not ready to be baptized. On the other hand, we do not want to squelch the genuine desire of a mature child longing for Christ. None of us will ever have complete understanding of salvation (at least in this life), but how can we figure out if a child at least has enough understanding to make this commitment?
Questions to ask before your child is baptized
Have they studied intently? Encouraging your child to study on their own (along with learning in special classes or church settings), is a great step. You should be studying too, but allow them the responsibility to study some on their own. For a simple, Biblical study of baptism, click here. 
Do they feel guilt from sin and love of God? Motives matter. Kids may want to be baptized because they saw a friend receive attention, they desire to please their parents or maybe they just really want to take communion. Obviously, these are not the motives they need. My experience teaches me that if a person does not understand that we are covered in guilt, they are not to a necessary place of understanding. If we do not understand our guilt, we do not appropriately grasp God's grace and love.
Are they persistent? Time allows us to test a child's sincerity. It's not the only test but it's an important one for children. If your child mentions baptism once, but never mentions it again, that should tell you something.
Are they mature enough with their cognitive abilities? My three year old is a great joy in my life, but she is not capable of a sincere, lifelong commitment to Christ. If she was baptized this week, fifteen years from now, she will probably have zero memory of her choice and she will deeply doubt her commitment. And she may, like many adults I counsel, be a bit resentful of her parents who encouraged/allowed her to do something that she was not ready to do. Abstract reasoning is needed here. While each child is different, this ability usually begins to develop around third grade. Parents need to discern when this ability has developed enough to proceed. (Note, if your child has grown up in church, he/she will be able to give all the right answers long before they develop enough mature thinking to make this commitment. A wise parent understands this.)
Have you received input from Godly leaders? It saddens me when parents do not ask for any sort of guidance and help with this huge decision. Ultimately, they are the spiritual leaders in their home, but I find it unwise to not seek prayer and wisdom from those who may have helpful and experienced input.
As with the rest of parenting, these decisions may not be cut and dry. But if you are wrestling with it, that encourages me. That means you are praying, seeking wisdom and treating your child's spiritual health with great care.
I'm thankful that we serve a God of grace. We will not always navigate these decisions perfectly (for ourselves or our children), so we'll lean on grace and keep seeking truth.
(Thanks to Rose Ann Dunson for your help in editing this post.)
Was this helpful? Check out my book, which is full of practical ideas to help you lead your family.
Related Links:
"What does God say about salvation" sermon audio (see 10/3/10), Baptism Study