The stages of discipleship
Written by Brian Jennings, Posted in Your Church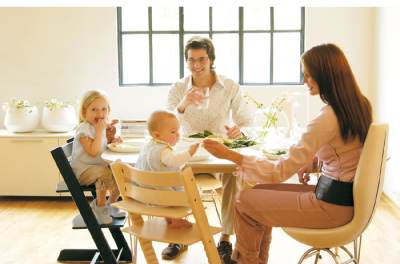 God comes to us in grace, but prods us to move forward. He meets us where we are, but like he did with Zacchaeus, he shines light on a new path and asks us to start walking. Neutral is not an option in the Christian life. God keeps nudging us forward.
While in Chicago last month, a sermon from my friend, Steve Chapman, captivated my mind. I scribbled pictures and ideas. A metaphor for discipleship unfolded in my mind; I saw a dinner table.
Chair 1: You are fed. Those in Chair 1 are spiritually fed by someone who can teach them from Scripture. People come to know God here. Chair 1 is a good place to start, but a terrible place to stay. The person stuck in Chair 1 demands to be better fed, squeezing into their highchair, year after year. Refusing to leave Chair 1 leads to atrophy of the soul and hardening of the heart.
Chair 2: You feed yourself. Every disciple needs to learn to prepare their own spiritual meals, moving from knowing God to growing in God. The person in Chair 2 keeps growing in the Lord, even if their preacher is sub-par. Chair 2 brings deep nourishing, but if you refuse to move forward, you choose rebellion against God. He has bigger plans for you.
Chair 3: You feed others. If the mom, dad and older sister believe they are exempt from feeding the baby, tragedy awaits. The person in Chair 3 shares the Bread of Life. When you sit here, you still need to be fed and to keep feeding yourself, but now you also help others know God and grow in God. By doing so, you obey Jesus' command to make disciples, partnering with God in eternal work.
In a recent conversation with small group leaders, we listed the following excuses heard:
I'm too old; I don't have the same energy or connections.
I'm too busy; my family and job demand 100% of my time.
I'm too young; I lack the necessary wisdom, so discipleship must wait.
So who is left to make disciples? 
God comes to us in grace but prods us to move forward. You are called and commanded to make disciples.
I have some friends who were sitting in Chair 1 a few months ago. They were quite comfortable, but they obeyed God's command to mature. They are now moving into Chair 2. Seeing their growth exhilarates my soul. I can only imagine God's joy. But Chair 2 will not be my friends' last stop.
I have a friend who felt like the leap from Chair 2 to Chair 3 was insurmountable. He'd never been discipled himself, so he lacked confidence. But he committed to pray and obey. Six months later, he's meeting a younger man once a week to study the Bible, pray and talk about God's work in their lives. God is using him to disciple another human being! Beautiful!
God comes to you in grace, but he's prodding you to move forward. Do it. Ask for help when you need it. Don't stay put. God has called you to more. You can make disciples of Jesus.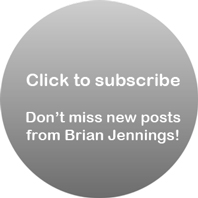 Related posts:  3 misconceptions;  Mt 28 Project; Sermon from 4/13 Baptism Study