Is there a spiritual point of no return?
Written by Brian Jennings, Posted in Lead Yourself, Your Church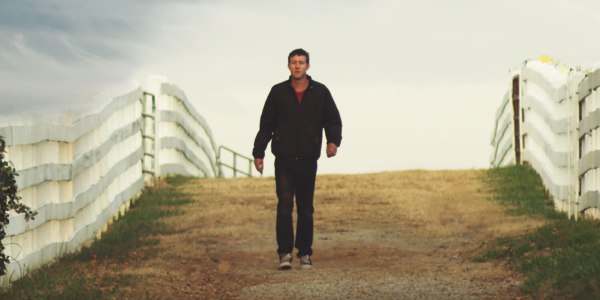 Hebrews 6 prompts us to ask a difficult question:  "Can someone fall away from God in such a way that they enter a point of no return?" It's one thing to ask this question in a vague, theoretical way. It's quite another to ask this question about your friend, sister or son. The question bursts with emotion.
In order to arrive at the proper answer, we must agree to let Scripture, not dogma, take the lead. If creedal statements, such as once saved always saved, dictate how you read Scripture, you'll be tempted to cram every verse into your doctrinal box. I discuss the need to accept all Scripture, even when it discombobulates our tidy, doctrinal notions, in this post.
As with most doctrinal creeds, once saved always saved does some good. Some people fear that they will lose their salvation in the same way that they lose their car keys. They fear waking up one morning in a panic: "What happened to my salvation? Where did it go?" This hysterical fear causes instability that God never intended. A loving Father desires us to rest in His care.
And while scholars in the once saved always saved camp vary widely in their understanding of this issue, most agree that true believers cannot fall away from salvation. If one falls away, they'd say, it only indicates that the person's faith was never legit.
So let's look at Hebrews 6.
"It is impossible for those who have once been enlightened, who have tasted the heavenly gift, who have shared in the Holy Spirit, who have tasted the goodness of the word of God and the powers of the coming age and who have fallen away, to be brought back to repentance. To their loss they are crucifying the Son of God all over again and subjecting him to public disgrace. Land that drinks in the rain often falling on it and that produces a crop useful to those for whom it is farmed received the blessing of God. But land that produces thorns and thistles is worthless and is in danger of being cursed. In the end it will be burned" (Hebrews 6:4-8).
Is it possible to fall away?
To be enlightened means to go from dark to light – sin to salvation. The word for fall away indicates falling down (like when the walls of Jericho fell down.) In early writings, the phrase indicated the breaking of a contract. So if someone has signed on the dotted line (belief, confession, repentance, baptism), they are now tearing up that contract.
CS Lewis correctly noted that few people purposefully tear up the contract. Instead, they just slowly drift away. Drifting happens without the person even being aware.
The possibility exists for a drifter to harden their heart to such an extent that they can't, at that moment, respond to God's call for repentance. The rejection of what one once knew is likened to crucifying Jesus all over again. It's a rejection of His sacrifice.
I can't help but think of those who seemingly follow God for decades and then throw it all away, rejecting what they taught and how they lived. They say things like, "This is who I am," instead of "I submit myself fully to Christ." But I also think of those who drifted like a chunk of ice that creeps away from the iceberg.
God knows of our propensity to drift. It's why Scripture is laced with warnings, begging us not to drift, fall, quit, detach or slip. The drifting leads to death.
There may be times when someone's heart is so hard that they can't respond to God. But we must also ask a related question:
Is there a limitation on God's capacity to extend forgiveness to someone who repents?
The translators had to make a choice, and a valid way to read this text is this, "It's impossible for those who have once been enlightened… so long as they are crucifying and subjecting Christ to disgrace, to be brought back to repentance" (See the Hebrews commentary by Girdwood and Verkruyse).
That reading helps the verse make a little more sense in light of other Scripture.
When I think of this question, I think of the story of the prodigal son (Luke 15). When the father gave both of his sons their shares of the estate, one son "set off for a distant country and there squandered his wealth in wild living." He drifted. He walked away. He hardened his heart.
But….
When he despaired of his misery and loneliness, his heart turned towards home. I don't know how this exactly unfolded. But what I know is that he started stumbling down the road that led home.
"But while he was still a long way off, his father saw him and was filled with compassion for him; he ran to his son, threw his arms around him and kissed him" (Luke 15: 20b).
If the prodigal son can return home, your friend, sister and son can return home too. Maybe their heart is too hard today. So we pray that it will soften tomorrow.
And if you find yourself a long ways from home, you can return home too. Yes, you blew it. Yes, you let your guard down. Yes, pride led before your fall. But never underestimate God's grace. Walk home. His arms are wide open. You can return. And when you do, commit to staying. Commit to growing in love and obedience. And rest in the assurance that your salvation is secure in Him.
As I mentioned above, we must consider all of Scripture. We must let the text win. Here are a few Scriptures that speak to this topic:
"My sheep hear my voice, and I know them, and they follow me. I give them eternal life, and they will never perish, and no one will snatch them out of my hand. My Father who has given them to me, is greater than all, and no one is able to snatch them out of the Father's hand. I and the Father are one"  (John 10:27-30).

"For if we go on sinning deliberately after receiving the knowledge of the truth, there no longer remains a sacrifice for sins," (Hebrews 10:26).

 "My brothers, if anyone among you wanders from the truth and someone brings him back, let him know that whoever brings back a sinner from his wandering will save his soul from death and will cover a multitude of sins" (James 5:19-20).

"To the angel of the church in Ephesus write: 'The words of him who holds the seven stars in his right hand, who walks among the seven golden lampstands. "'I know your works, your toil and your patient endurance, and how you cannot bear with those who are evil, but have tested those who call themselves apostles and are not, and found them to be false. I know you are enduring patiently and bearing up for my name's sake, and you have not grown weary. But I have this against you, that you have abandoned the love you had at first. Remember therefore from where you have fallen; repent, and do the works you did at first. If not, I will come to you and remove your lampstand from its place, unless you repent" (Revelation 2:1-5).

"For if, after they have escaped the defilements of the world through the knowledge of our Lord and Savior Jesus Christ, they are again entangled in them and overcome, the last state has become worse for them than the first. For it would have been better for them never to have known the way of righteousness than after knowing it to turn back from the holy commandment delivered to them. What the true proverb says has happened to them: "The dog returns to its own vomit, and the sow, after washing herself, returns to wallow in the mire" (2 Peter 2:20-22).

"And you will be hated by all for my name's sake. But the one who endures to the end will be saved" (Mark 13:13).

"You are severed from Christ, you who would be justified by the law; you have fallen away from grace" (Galatians 5:4).

"Then you will say, "Branches were broken off so that I might be grafted in." That is true. They were broken off because of their unbelief, but you stand fast through faith. So do not become proud, but fear. For if God did not spare the natural branches, neither will he spare you. Note then the kindness and the severity of God: severity toward those who have fallen, but God's kindness to you, provided you continue in his kindness. Otherwise you too will be cut off" (Romans 11:19-22).

"I write these things to you who believe in the name of the Son of God that you may know that you have eternal life" (1 John 5:13).

"Blessed be the God and Father of our Lord Jesus Christ, who according to His great mercy has caused us to be born again to a living hope through the resurrection of Jesus Christ from the dead, to obtain an inheritance which is imperishable and undefiled and will not fade away, reserved in heaven for you, who are protected by the power of God through faith for a salvation ready to be revealed in the last time" (Peter 1:3-5).
Related Posts: Drink the whole pot: studying difficult Scriptures, The stages of discipleship