A Godly Man Prays
Written by Brian Jennings, Posted in Lead Yourself, Your Family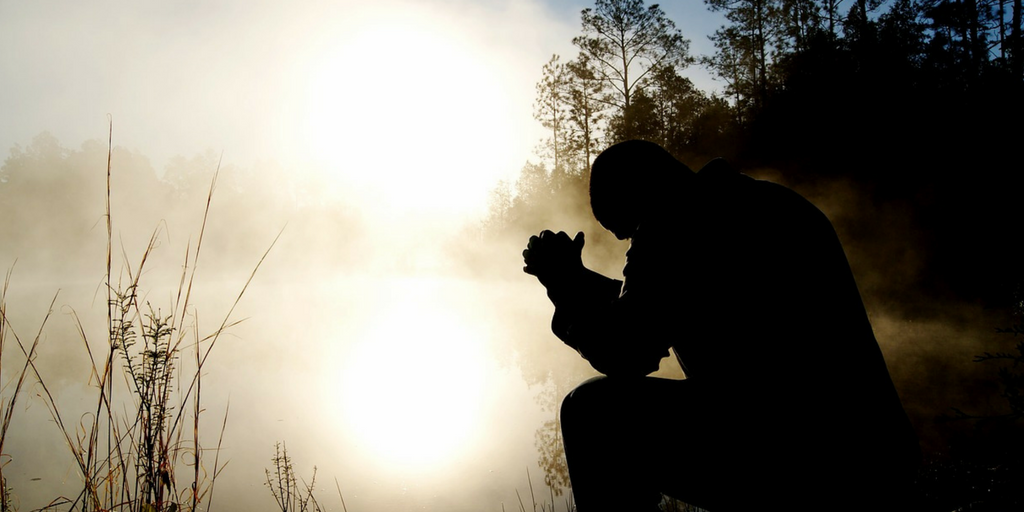 The following is 1 of the Thirteen Essential Traits of a Godly Man we communicated to our son, Cole, when he recently entered his teenage years. I continue to try to emulate and teach these to him. All men would do well to pursue them with all they have. 
We also put together a book from these writings titled Journey to Manhood. You can download the entire book if you click here.
A Godly Man Prays (by Dave Dunson)
A Godly man prays.
Psalm 119:9 asks an important question; "How can a young man keep his way pure?" The Psalmist then answers his own question by saying that it requires the young man to:
1. Live according to God's Word
2. Seek God with his whole heart
3. Hide God's word in his heart
The power to do those things comes through prayer.
Can you tell me about a time when you and your family have prayed and you have seen God answer that prayer? If so, what did YOU learn about prayer from that experience?
"For I know the plans I have for you," declares the LORD, "plans to prosper you and not to harm you, plans to give you hope and a future. Then you will call upon me and come and pray to me, and I will listen to you. You will seek me and find me when you seek me with all your heart." (Jeremiah 29:11-13)
God has wonderful plans for you and His plans will give you a life filled with hope and a future beyond all that you can think and imagine. But I want you to notice how God connects the promises in verse 11 with you being faithful in prayer. Notice the verbs: Call, Come, Pray, Seek, Find.
Too many times we simply forget to "call" on God. A mature man of God learns to discipline himself in many ways but one of the really important self-disciplines is to pray; to call on God regularly.
Have you ever "called" your dog but she didn't "come?" God says that when we "call" on Him we need to "come" to Him – leave where we are and go to where He is. I want you to find a place, a specific spot, where you can come to God (go to God) and be away from distractions. Do you know how I know that that is important? That's what Jesus did. "Very early in the morning, while it was still dark, Jesus got up, left the house and went off to a solitary place, where he prayed" (Mark 1:35). You don't even have to "leave the house" but you do need to find a "solitary place" – a place where you can be alone – so that you can pray.
When you pray, what do you "pray" about? Another short passage of scripture that I often use when I pray is in Psalm 139:23-24: "Search me, O God, and know my heart; test me and know my anxious thoughts. See if there is any offensive way in me, and lead me in the way everlasting." When you pray, ask God to "search you" – ask Him to examine your heart. He'll guide you in evaluating your motives, your love for God, your love for your family and your general spiritual well-being.
When you pray, ask God to "test you" – examine your faith level; look for any fears that might be holding you back.
When you pray, ask God to "see you" – this is where you ask God to look deeply and see if there are any secret sins that are plaguing you, making you feel guilty or are keeping you from being really open with God and with anyone else who is counting on you.
When you pray, ask God to "lead you" – ask God to show you what He wants you to do next. Ask God to help you make a decision that will honor Him in what you decide to do. God told Jeremiah that when we "Seek" Him we will "Find" Him. "And without faith it is impossible to please God, because anyone who comes to him must believe that he exists and that he rewards those who earnestly seek him" (Hebrews 11:6).
Manhood is understanding that faith reflects our maturity and without faith we will never be pleasing to God. Maturity also understands that God does not play hide and seek – God is found and He rewards those who earnestly seek him.
Related Posts: A Godly Man Does His Best, A Godly Man Shows Grace to Everyone